"If the story of suffrage rights in Western Europe is a story of working-class empowerment and was largely settled by the end of the nineteenth century, the story of suffrage rights in the United States is uniquely focused on racial disparities and seems likely to be contested in those terms for the foreseeable future."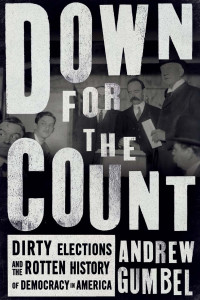 Andrew's latest book, published in April 2016 by The New Press, explores the tawdry history of elections in the United States – a chronicle of votes bought, stolen, suppressed, lost, miscounted, thrown into rivers, and litigated up to the U.S. Supreme Court – and uses it to explain why we are now experiencing the biggest backslide in voting rights in more than a century. This thoroughly revised edition, first published to acclaim and some controversy in 2005 as Steal This Vote, reveals why America is unique among established western democracies in its inability to run clean, transparent elections. And it demonstrates how the partisan battles now raging over voter ID, out-of-control campaign spending, and minority voting rights fit into a long, largely unspoken tradition of hostility to the very notion of representative democracy.
Andrew has interviewed Democrats, Republicans and a range of voting rights activists to offer a multi-faceted, deeply researched, and engaging critical assessment of a system whose ostensible commitment to democratic integrity too often falls apart on contact with race, money, and power. It paints a vivid and often disturbing picture of our age of high-stakes electoral combat, billionaire-backed candidacies, and bottom-of-the-barrel campaigning. It offers both a road map of how to improve the system as well as the reasons why it will be very hard to get there.
Order the book here.
Some advance praise for Down for the Count:
It's a free country, as the saying goes, but a modern, well-functioning, mature democracy? Not even close. In this fast-paced ride through the seamy past and alarming present of America's ramshackle, corruptible electoral machinery, Gumbel tells a tale of American exceptionalism with a vengeance.
—
New Yorker staff writer Hendrik Hertzberg
The right to vote is not only the cornerstone of American democracy; it is also the right upon which all our other rights depend. Down for the Count offers an eye-opening account of this country's long history of meddling and voter suppression, and it establishes vital, disturbing connections between the rise of Jim Crow and the most recent attacks on voting integrity.
— Ben Jealous, former President & CEO of the NAACP
Gumbel illuminates, with intelligence and great perception, the structural flaws in the American election system. While the systemic dysfunction is dismal and pervasive, Gumbel also offers a list of solutions.  Provocative and challenging, this book, does not tell a pretty story, but it is a story essential to all of us who treasure our democracy.
— Orville Vernon Burton, Clemson University, author of The Age of Lincoln
A keen analysis of transgressions past and present.
— Publishers Weekly
---
COVER ART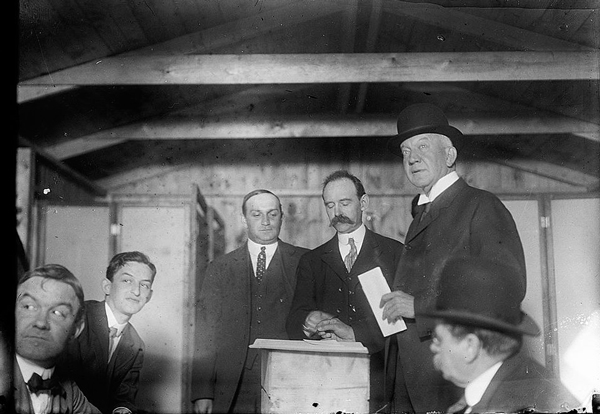 The image is of a 1909 mayoral election in New York City won by Edward Jay Gaynor, reputed to be one of the few honest men backed by the Tammany machine. The following year, he was shot at point-blank range on board a German steamship bound for Europe.