"The United States is a country that thrives on ferocious competition—the sink-or-swim ethic of capitalist adventurism, forever flirting with the fringes of the permissible—and few competitive arenas are more cutthroat than elective politics… If the race is close and the stakes are high, the impulse is to fight like dogs to overturn the result—and, if that's not possible, to find more money and fight harder and dirtier next time." 
— from Down for the Count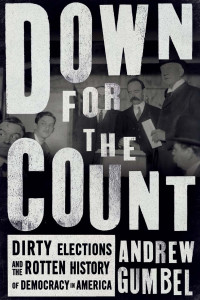 Order Andrew's new book, which New Yorker staff writer Hendrik Hertzberg calls "a fast-paced ride through the seamy past and alarming present of America's ramshackle, corruptible electoral machinery" and Ben Jealous, the former president and chief executive of the NAACP, says is an "eye-opening account… it establishes vital, disturbing connections between the rise of Jim Crow and the most recent attacks on voting integrity." More on the book here.
My latest piece in The Guardian puts Donald Trump's charges of vote-rigging and his refusal to say whether he'll accept the results of the election in the context of ever-deteriorating campaign rhetoric and overheated accusations of theft and corruption going back to the Bush-Gore showdown in Florida in 2000. Read it here.
---
ON THE BLOG:

How crazy is Donald Trump? Crazy enough to admit, in repeated asides at a campaign rally in California, that he doesn't know what he's doing with this whole presidential campaign thing. My thoughts on losing my Trump rally virginity.
---
How the courts are belatedly discovering that "common sense" voter ID laws passed in Republican-run states are in fact a solution to a non-existent problem and a cover for not-so-subtle discrimination against groups of voters more likely to vote Democrat. My account in the Guardian here.
Also, how Trump's call for election observers taps into an ugly history of voter intimidation and suppression with a direct line back to the segregation era in the South.
More of Andrew's journalism here.
---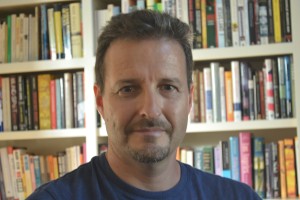 Andrew Gumbel is a British-born author and journalist, based in Los Angeles, who has won awards for his work as an investigative reporter, political columnist, and feature writer. He writes frequently about politics and the criminal justice system.