"The United States is a country that thrives on ferocious competition—the sink-or-swim ethic of capitalist adventurism, forever flirting with the fringes of the permissible—and few competitive arenas are more cutthroat than elective politics… If the race is close and the stakes are high, the impulse is to fight like dogs to overturn the result—and, if that's not possible, to find more money and fight harder and dirtier next time." 
— from Down for the Count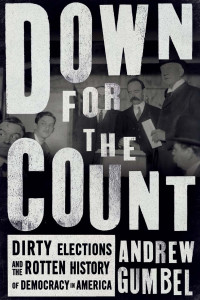 Order Andrew's new book, which New Yorker staff writer Hendrik Hertzberg calls "a fast-paced ride through the seamy past and alarming present of America's ramshackle, corruptible electoral machinery" and Ben Jealous, the former president and chief executive of the NAACP, says is an "eye-opening account… it establishes vital, disturbing connections between the rise of Jim Crow and the most recent attacks on voting integrity." More on the book here.
My latest piece in the Los Angeles Review of Books addresses the widespread anxiety that the election of Donald Trump augurs the arrival of fascism in America and reviews, among other texts, Timothy Snyder's bestselling pamphlet On Tyranny. Read it here. The piece dovetails interestingly with a piece I wrote in late 2003 about a phenomenon I labeled "digital fascism". You can read the 2003 piece here.
---
ON THE BLOG:
Coinciding with my Los Angeles Review of Books essay on Trump and fascism, I look back at my 2003 essay on "digital fascism" and the argument I made then that the greatest danger we face in the digital age is one of heat over light, of deceptively seductive style over substance. Sean Hannity, who kicks off the piece, is still around. And inevitably I look at Italy between Mussolini and Berlusconi, too. Read it here.
---
The Trump administration's commission on election integrity runs into trouble after it makes an impossible overbroad request for personal data on voters from the states — a move widely interpreted as a prelude to wide-scale voter suppression. Even Kansas, home to the commission's zealous vice chair Kris Kobach, can't comply because of restrictions under state law. My account in the Guardian here and an earlier story here.
More of Andrew's journalism here.
---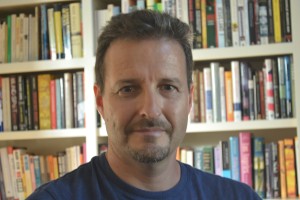 Andrew Gumbel is a British-born author and journalist, based in Los Angeles, who has won awards for his work as an investigative reporter, political columnist, and feature writer. He writes frequently about politics and the criminal justice system.